What prices should I charge as a Pet Sitter or House Sitter?
As a Pet Sitter or House Sitter on PetCloud, you set your own prices and your own services. We recommend that you shouldn't miss out on the opportunity to offer additional services to Busy Pet Owners who might gladly take you up on them. Pet Sitting can be quite lucrative in that
you can earn as much as a the cost of a Hotel Room per night
.  Also, depending on what your local council specifies for your pet minding limits, in some cases you can mind up to 3 pets per night. For example, here are some sample prices:
Pet Sitting 1 dog per night $30 + $5 on top per dog for a 1 hour walk
Pet Sitting 1 cat per night $15
House Sitting (Usually this is for multiple animals in one booking) and can be $35
Extra cost for Pet Sitting of Multiple Pets $5 to $35 for extra per pet (depending on whether its a long term stay and whether that pet is a large or small animal)
Dog Walking for 1 dog $32, extra dog $10
Dog Washing $20
Basic clip and brushing and nails trimmed $20
Pet Taxi – As your own Boss, you need to think about what price you will charge customers for picking up their pets in your car, waiting at Grooming or Vet appointments, fuel, maintenance, registration, cleaning, and car insurance expenses. Eg.
0 to 15km: $40
15km to 25km: $55
25km to 30km: $70
30km to 40km: $99
over 40km: Pet Owners are advised to Log in, Post a job and ask Sitters for a custom quote
All these prices vary depending on whether its peak holiday season such as Easter and Christmas, and whether you are in a convenient location, ie close to the airport, or within 20kms of the CBD. And if you're asked during a meet and greet for a discount, consider it, but always remember the
VALUE
of how much your
TIME
is
WORTH
to someone who has
NONE
. So don't go discounting yourself too heavily and remember to tell the pet owner about any extra fuel costs for trips, or extra walks they should consider.
Don't be shy to offer extra services.  When I was in the Corporate world, I had a regular income but just zero time.  I would have been GRATEFUL for any services someone could have offered me such as dog walking.
If you are offering a Pet Taxi service…
If you have other qualifications, such as Grooming or Training, then you can also add these onto your profile:
Qualified Dog Training $250 (for 3 x 1 hour sessions at your home)
Professional Dog Grooming from $60 (basic)
You may wish to offer professional grooming if you are experienced and have done accredited training, otherwise
you are also able to offer to book the Pet into any of Petbarn's retail stores across the country and you could drive them there and back
. There are 3 options for Professional Grooming and Clipping.
Option 1 DELUXE BATH & FULL GROOM FROM $90.00
Full Body Clip Tidy up – face, feet, hygiene area Scissor Finish Shampoo & Conditioner Blow Dry Towel Dry Nail Trimming Ear Cleaning Doggy Cologne Shampoo Upgrade Tear Stain Treatment Flea Treatment Fresh Breath Treatment Paw Pad Treatment
Option 2 BATH & FULL GROOM FROM $75.00
Full Body Clip Tidy up – face, feet, hygiene area Scissor Finish Full Body Brush Shampoo & Conditioner Blow Dry Towel Dry Nail Trimming Ear Cleaning Doggy Cologne Shampoo Upgrade
Option 3 BATH & TIDY UP FROM $60.00
Tidy up – face, feet, hygiene area Full Body Brush Shampoo & Conditioner Blow Dry Towel Dry Ear Cleaning Doggy Cologne
What happens if a Pet Owner asks me to do extra things or needs to extend the booking? 
Then that's great!
We encourage to you actively offer to do extra services to help out time-poor busy Pet Owners.  Don't be pressured to quote on the spot if you need some time to calculate it and get back to them. Your time is valuable too. Quote them and text them this url: https://www.paypal.me/petcloud/putthepricehere For example if Pet Owners say,
"Hi I'm going to be a few hours late,
or
 "Hi I would love you to take them to the groomers etc"
and then you say ok great, I'm happy to do that for an extra $90. (This is $90 for a round trip to the groomers + the price of basic grooming at $60) The url you would message them is
https://www.paypal.me/petcloud/90
 and to them it will look like this:
You then email the
Support Team
with the Subject Header:
Extra Charges for Booking with Pet Owner Name.
In the Body of the email write:
Hi Team,  
Extra Charges have been requested by Pet Owner Jane Smith please add to booking.
01/12/2016: Additional Pick up and drop off  $30 01/12/2016: Grooming $60
Remember, your time is valuable, just like theirs. You are helping them with responsibilities that they otherwise should have done but for some reason are unable to (eg due to flight delays work commitments etc and busy Pet Owners will be relieved to have an extra helping hand so don't be afraid to be assertive but friendly when asked to do extra things, just say "
Absolutely, I will text you a quote with a link and if you could reply by saying Yes that quote is fine and then paying that will help me know to not book in any more clients
."
Here are few more reasons why Pet Sitting can be the perfect job for anyone interested in part time work:
1- Extra income
– By becoming a pet sitter you can can earn upto $50 – $100 per day depending on the services you provide to the pet owners.
2- Companionship
– A pet can be a great companion while you study or have those nights in where you don't feel like going out but you still want company. Having pets around can be a real comfort.
3 – Stress Buster
– Pets can help relieve the stress. Exercise gets those endorphins pumping and the extra cash will help ease financial worries.
4- Fitness buddy
– Exercise is an integral part of our lives, playing with a pet makes us more active and gets your metabolism going again.
5- Bodyguard
– Dogs are often considered the best for guarding a house, even a small dog can deter a robber because of the barking.
How to get started:
It's free and easy to get started. In just minutes, you can
join free
, create a profile, your pet's profile, and if you want to do pet sitting, create a listing to advertise your services.  With cashless secure online payments, easy to understand trust badging, and icons of verifications undergone, and service reviews system, you can set your own schedule of availability, you'll know who you're meeting up with, and are in control of the pets you want to mind. 
JOIN FREE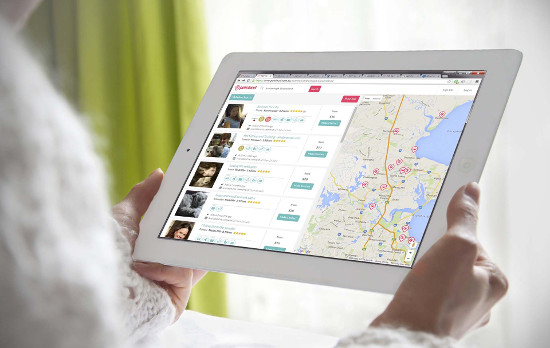 Find local Vets, store your Pet's Health, etc, download PetCloud today.
Download IOS: https://apple.co/2PifzXs Android: https://bit.ly/3aFeK2m